About me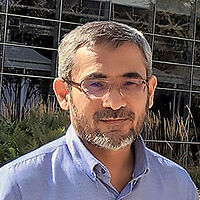 My name is Sheroz Khaydarov. I'm a software engineer with many years of experience. I have developed many different types of software across multiple technologies. These include web, desktop, mobile, database, network, cryptography, scientific, military, and security-related applications, systems, and services.

Programming is my passion. I have the drive and determination to consistently achieve success as a software engineer, proven within all of the companies I have worked for in the past. Normally, I prefer to work in innovative development teams with a supportive culture, solving complex and challenging R&D-related tasks by setting and consistently achieving aggressive goals. I can work equally well in a team or as an individual contributor, in-office or remote. All I require is a work environment where I can concentrate on executing my duties and generating a stable and sufficient family income.

I work hard, and in return, I expect to be supported, compensated, and appreciated for my work.

Besides coding, I've managed software projects, conducted interviews, performed analyses, prepared assessments, and written technical documentation. In addition, I have built, mentored, and managed high-performing development teams. By nature, I have no ambitions of being the center of the universe and managing people. Yet, having decades of experience as a technology and engineering lead, in most cases, I was able to improve the development process and fill in the missing gaps to achieve business goals in time.

Thank God, in every company I have worked for, I have met many smart, talented, and passionate professionals. As human beings, we cannot achieve the very best on our own. Therefore, I give great importance to collaboration with my colleagues. Many years have passed and ultimately, colleagues, customers, and other friends I have worked with have always valued our mutual cooperation and tried to keep in touch with me. In turn, I'm very grateful to them for their trust, support, and good partnership.

I'm a programmer by vocation and I love what I do.
Areas of Expertise
Portfolio
CV